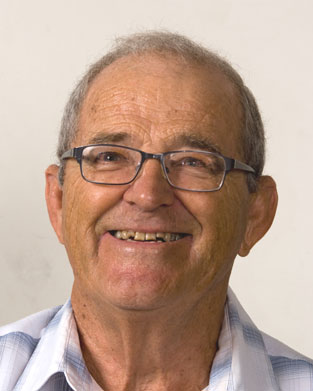 George is an Elder, Treasurer and Convenor of Property & Finance for the church.
George has a B.E degree in civil engineering from the University of Auckland and has a business management background in consulting and heavy engineering, contracting and project management and retired in 1999.
Since then George has channelled his time and energy into community service work involving charity projects, Probus, Rotary and the church.
Recreational interests include: family, golfing, boating, fishing and travel.
George & Jill have two daughters and four grand children. Together George & Jill have lived and worked overseas in London, Montreal, Jamaica and all round New Zealand and now live in Murrays Bay.