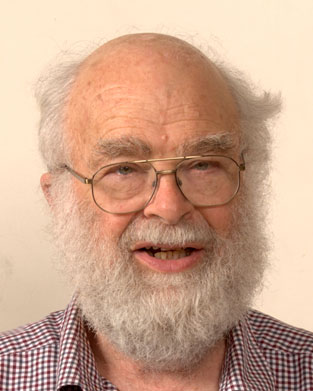 Karel Lorier
Karel is a retired Presbyterian minister who served in a number of parishes before seeking early retirement because of his hearing loss. He has been involved with Mairangi and Castor Bay Parish since 1993.
He is married to Erica Brash who is convener of the Church and Community Committee. Between them they have seven grand children.
Having received a cochlear implant which restored his hearing, he is very much involved with support services for those who are hearing impaired and with adults learning to use a cochlear implant.
Karel's particular interest is translating the good news of Jesus so that it is understandable by 21st-century people.
Karel writes a monthly article about his theological journey in the Parish Newsletter. He is currently Minister of the Parish.
Karel writes: My vision for the church is a place where we can share our spiritual journeys as we experience God through Jesus. We seek to follow Jesus so we can love one another to create a community which makes a difference to people's lives. We do this not only by participating in our Sunday worship service, but in shared activities, eating, playing together and reaching out to those in need.
The church at Mairangi Bay is a welcoming place made up of people who have a rich variety of experiences, beliefs and understanding of what it is to be Christian, who come together in mutual respect and love to learn from each other. We welcome anyone who is open to explore their journey through life and what it means to follow Jesus. The shorthand way of explaining who we are is that we are "Diverse in faith; together in love".